You've never heard of people complaining about having too much storage space, however people complaining about not having enough is likely a reoccurring theme. That is because you can't ever have too much storage, but you can however have too much cluttering your home.
Here are some tips and tricks on how to reduce clutter and keep everything much more organized, as well as ways to create additional storage space in your home.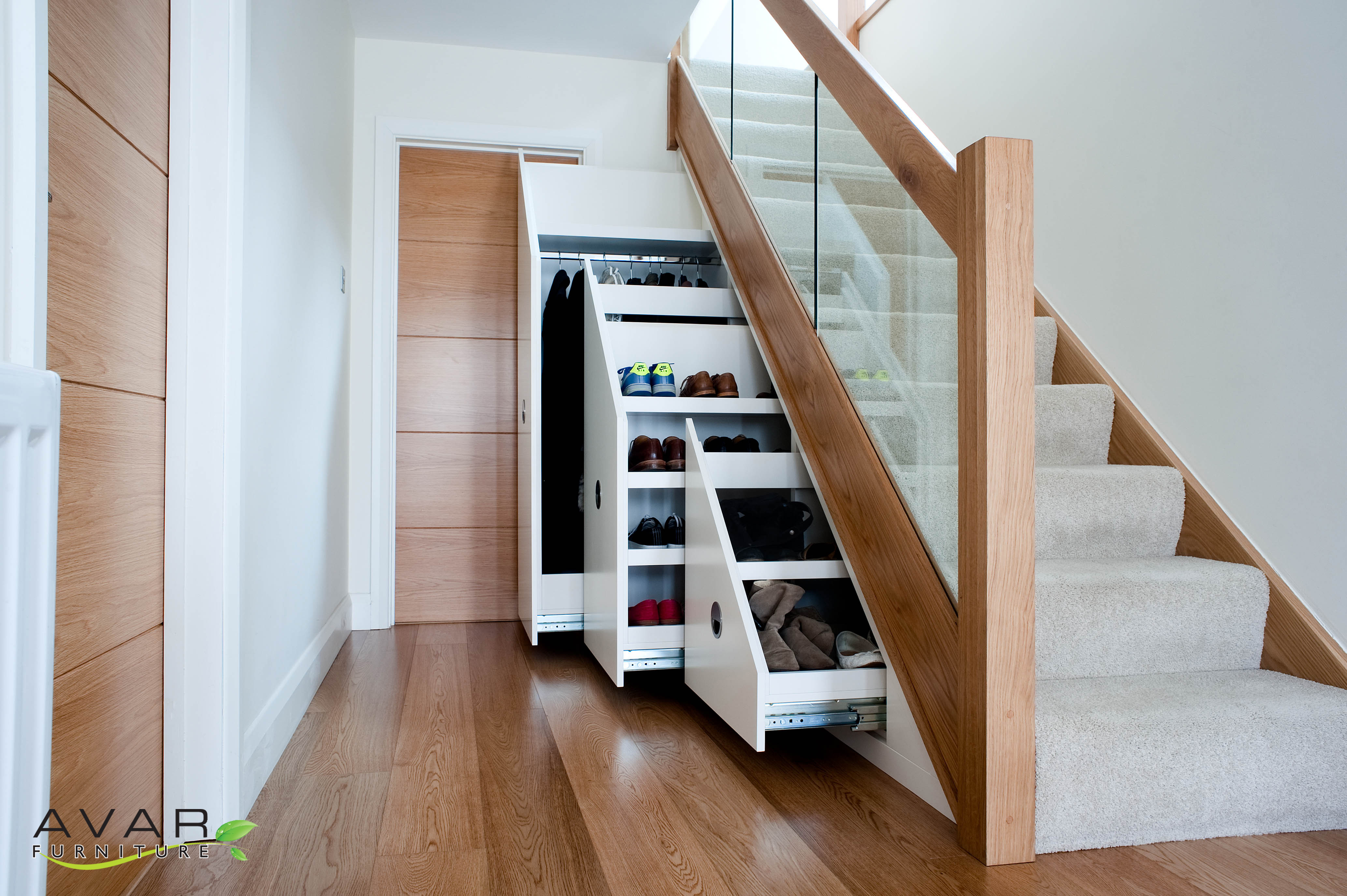 Now to begin, this first space saving area is usually just stuffed top to bottom with junk. Utilize the space beneath your stairs. There are many companies that are worthy to invest in since they can help you maximize this space by using built-ins and such. This is a very useful space since you already have it in your home and it is intended for storage in the first place, and is out of sight.
Now the next tip is pretty obvious, and we all can relate to how difficult it is. De-clutter your space. Often we try to convince ourselves that we need more storage when what we actually need is less stuff. A good place to start de-cluttering would be the kitchen. Then you could look through all your food and determine what you need to throw out and replace. This way you could get rid of all that expired junk taking up your kitchen storage.
Then closets are also a good place because you could look through all your clothes and belongings to determine what you don't really use anymore, and this could clear up space for other items. You can ensure your closets are used properly by doing things like: storing out of season clothes in storage containers, and it would be helpful to invest in closet organizers that separate your different types of clothes.
Next, do not hoard things in the garage. This space can be effectively maximized by cleaning up the space and ridding it of old furniture, garbage, broken appliances, etc, whatever is even hiding in there. An excellent solution here is to think vertical. You could invest in some wall shelves so you can still have storage, but also enough clear space that you can easily fit your vehicle into. Also store things in overhead shelves.
As a result, the main things to remember is to de-clutter and invest in some storage shelves, boxes, containers, whatever you can think of. That was even if you have junk and you can't bring yourself to throw it out, you can just throw it in a box on a shelf so that way it at least looks organized.
Thank you about reading these tips on how to clear up some storage space.
Let us know if you have any other tips and tricks to maximizing storage.